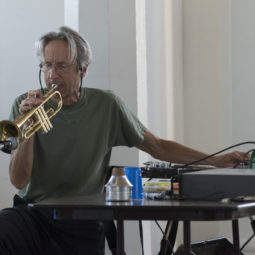 November's soundShoppe was hosted by musician and photographer Wild Don Lewis, who was also kind enough to write this month's Potts Report.
THOUGHTS ON IMPROVISATION AS EXPERIENCED THROUGH SOUNDSHOPPE
Sometimes I play with the music, and sometimes I go against it. Sometimes going against it brings the overall sound to a whole new level, an unexpected area that can be quite exciting.
It seems that nothing can go wrong. I can throw anything into the mix, and it will…